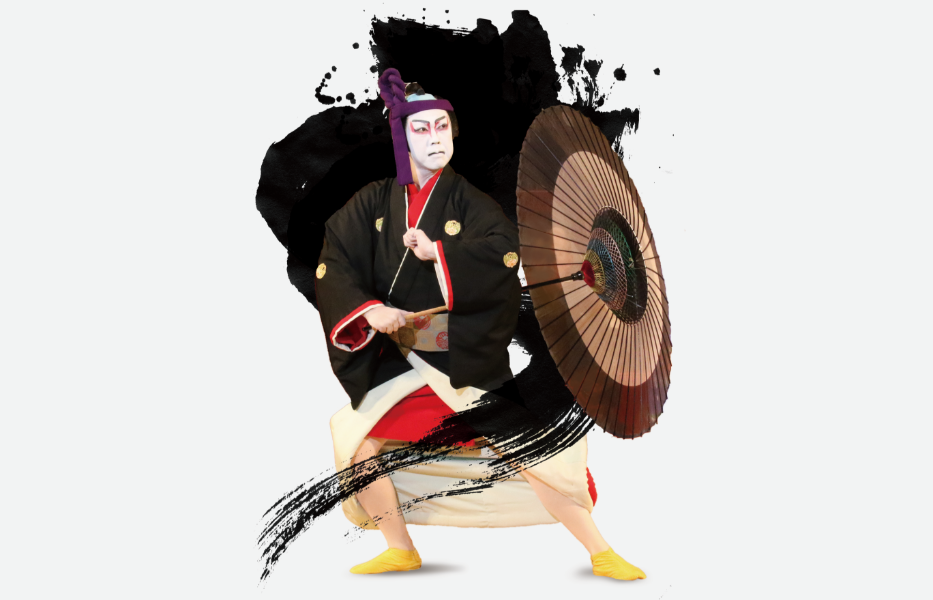 What is Nihon Buyo
Nihon Buyo is a traditional Japanese dance style with the same roots as Kabuki. However, the movement's origin is even older, having been derived from ancient religious ceremonies.
The Japanese word Kabuki can also mean "unique." And Kabuki dance was born as a unique dance style in Kyoto about 400 years ago.
Around the same time, the country's center moved from Kyoto to Edo (Tokyo), and Japanese dance was used in plays, taught as lessons, and danced by geisha during banquets.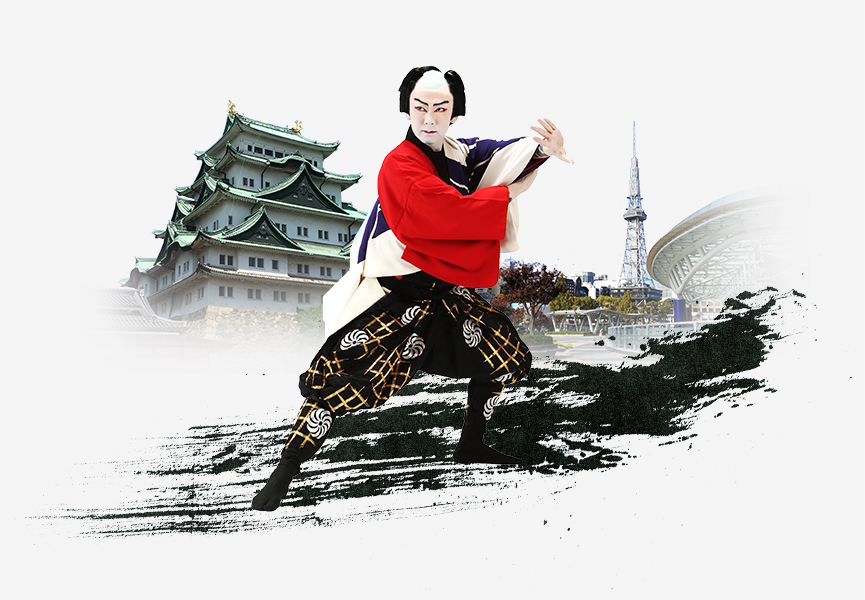 About Nishikawa Ryu
The name Nishikawa has a long history in Japanese dance and has been around since 1700. After branching away 170 years ago, Nishikawa Ryu started in Nagoya. Since then, activity has gradually expanded, and now it is active all over the country and even in Taiwan.
The name Nishikawa has a long history in Japanese dance and has been around since 1700. After branching away 170 years ago, Nishikawa Ryu started in Nagoya. Since then, activity has gradually expanded, and now it is active all over the country and even in Taiwan.
One characteristic of the Nishikawa Ryu is that we also cover many Noh dances as well as Kabuki dances. We also teach Geisha in Nagoya, Tokyo, Osaka, Kanazawa, and Gifu. And since the 20th century, our school has gained in popularity by performing not only classical interpretations but also by incorporating various modern experimental attempts such as drama or dancing to Western music.
Nishikawa Ryu Roots

The first generation Koisaburo started a new era of dance in Nagoya. He boldly took in the strengths of Noh and Kyogen and created a unique style.
In particular, it is said that it was a great achievement to make a dance score with a dance 100th costume and pass it on to posterity. After the death of the first Iemoto, there were no heirs, and the board of directors were put in charge to watch over the school.
One notable individual Shigeru Nishikawa (Shigeru Onoe), Ishimatsu's grandson, and sixth-generation Kikugoro Onoe's disciple, was called a "genius actor" in the Kabuki world.
Shigeru Onoe (later Koisaburo the second) was from Tokyo. He started out as a child actor in Kabuki, and replaced the sixth generation Kikugoro Onoe, to play the role of a butterfly in the masterpiece "Kyoroshishi". After performing in various Kabuki performances, he moved to Nagoya with the recommendation of Kikugoro Onoe. In 1945, Shigeru Onoe (Shigeru Nishikawa) took the name of Nishikawa Ryu Koisaburo the second and became Iemoto.
In this way, the second golden age of the Nishikawa Ryu began.

On August 15, 1945, after the end of World War II, while the burnt remains were still vivid, dancers including the Iemoto began dancing on the streets to comfort the people's hearts.
It was the start of "Nagoya Odori", of which the first was held in 1945, shortly after the war. This unique style of dance, which is a long-run dance performance, is popular with many people every year as an autumn tradition in Nagoya, even if the venue changes.
In addition, it was from this "Nagoya Odori" that Nishikawa Ryu's original "Dance Drama" began. A production that is not only theatrical but also an emotional drama that can be enjoyed without prejudice. The attitude of pursuing performing arts conscious of the "audience" without withdrawing into the small world has struck a chord with many people.
Koisaburo the second was blessed with friends and created many works in collaboration with talents in various fields. The staff members who participated in numerous dances, including "Nagoya Odori," are Yasunari Kawabata, Sawako Ariyoshi, Jun Takami, Junji Kinoshita, Keisuke Kinoshita, Yukio Mishima, Yoko Mizuki, Tsutomu Minakami, and Togo Seiji, Eijiro Kiyomoto, Kizaemon Nozawa, Rokuzaemon Kineya, and Kuma Dan Ikuma.
With a stage full of theatrical taste, a passion for dancing, and a friendly personality, Nishikawa Ryu will gradually become a nationwide school, not just in the Chubu region.
Koisaburo the second, who had worked on about 3,000 songs in his 70-year life, died on July 31, 1983.

Ukon Nishikawa, the eldest son of Koisaburo the second, inherited the Nishikawa Ryu, one of Japan's leading Japanese dance schools, as the third generation Iemoto. Ukon, who worked on many dances from a young age, appeared not only in Japanese dance but also in Toho Kabuki, on TV and radio, and writing in newspapers. He also worked as a choreographer for many entertainers.
After becoming the Iemoto, he became the organizer of "Nagoya Odori" and performed twice in the United States. It was a large-scale, nearly month-long performance in North America, unusual for a first-class school. In 1985, he was invited to a ball hosted by Princess Caroline of the Principality of Monaco. And it is also thanks to him that the current Nishikawa Ryu has grown into a large organization boasting a nationwide scale of about 5,000 people.
In addition, from around 2000, Ukon started research with Professor Kagemoto Yuasa of the Faculty of Sport Sciences, Chukyo University, to develop "Health Exercise Using Japanese Dance" NOSS (Nihon Odori Sports Science). It has begun to spread not only to the stage but also to the general public.
Ukon passed the position of Iemoto to his eldest son, Kazumasa, in 2014 and has further evolved Japanese dance in the role of "Soshi".

Nishikawa Ryu's dancers, including the Iemoto (leader), have choreographed and directed movies and television productions, and have been popularizing the NOSS exercise using Japanese dance for over 15 years.
The current Iemoto, Kazumasa Nishikawa, has an international background. He graduated from an international school in Nagoya and studied Modern Art at the School of Visual Arts in New York. Since he returned to Japan, he has continued his innovative activities with his classical training.
He also produces performances with modern singers, actors and dancers and writes, directs, composes and produces art himself.
He has many activities as a bridge between Japan and abroad. He is currently teaching Japanese culture in English as a visiting professor at Nagoya University of Foreign Studies and several other universities. He also performed at the 2014 Ise-Shima Summit, the 2016 Ministry of Foreign Affairs, and the 2019 G20 Foreign Ministers Summit, with his own commentary in English.
He also cooperates in education in other areas such as business and health. He also earned his Master's degree in Rehabilitation Education and Science from Fujita Health University in 2019.
Nagoya Odori
Nagoya Odori is a representation of traditional Japanese that has been unique in Japan for 75 years. In the Nagoya Odori, you can enjoy the impressive visual art, impeccable choreography of classic Japanese dances, and the unforgettable stories of some of the oldest traditional dances and theatrical performances in Japan.
The representation of Nagoya Odori is a collection of traditional dances of Noh, Kyogen (traditional Japanese comic theater), Kabuki, and Odori, and every year a new and original piece is introduced to its repertoire. For these original pieces, they invite stars from different styles of theaters, dances, famous movies, and television stars to act as actors in the show.
From 2022, Nagoya will be divided into two performances, "Classic" and "Neo". "Classic" is a kind of performance that shows authentic dances focused on classical plays. NEO is divided into two parts. The first part is called the "National Geisha Expo", where Geisha from all over the country gather to perform the most delicate and beautiful dances and performances. The second part is called "Buyogeki", a kind of fusion of classical dance and the latest trends in the stage lighting.

MOVIE